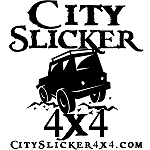 City Slicker 4x4 is a free off-road adventure club and racing team.
All are welcome, any vehicle brand, any skill level.
We are based in the Los Angeles area but go on runs and organize trips everywhere.
Follow us on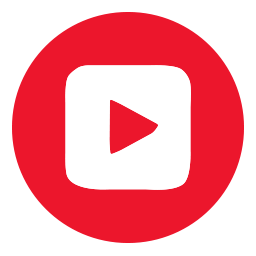 YouTube

Facebook and on

Instagram.
Get our cool SWAG here Our short URL is: CS4x4.com
New MERCH Dropping all the time - tons of new designs:



What is CitySlicker4x4.com?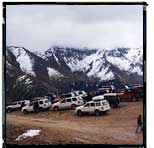 Are you tired of watching TV commercials showing the SUV you own conquering wild foreign lands while yours has only seen freeway land? Do you want to know what makes the difference between your SUV and a minivan? Who are these people climbing mountains, crossing rivers, and playing in mud? Well, we are !
If you own a sport utility vehicle and have never taken it off-road, you are missing out on great fun and adventure. If you ever wanted to know what it feels like to take your vehicle to the wilderness, City Slicker 4x4 is your chance.

Tell me more...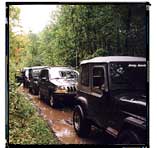 There are beautiful places in and around Southern California you can't and will never see from the paved roads you are used to travel on. City Slicker 4x4 offers you the opportunity to drive your 4x4 vehicle off-road, and tackle rocks, sand, rain, mud, streams, trees and whatever else mother nature may throw our way. To explore unspoiled wilderness in a guided environment, plan an amazing weekend or just a one day adventure, join City Slicker 4x4.
City Slicker 4x4 is designed for all levels of four-wheeling expertise and is free for each member of your family to join. These memorable outings are held virtually every month.
You will explore breathtaking backcountry, challenge your 4wd vehicle on demanding trails, and meet fun-loving 4x4 owners who share your passion for discovery.

Final Word: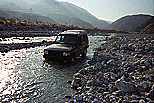 Sure, your 4x4 can hug a road when you go to the store. But it was originally intented to transport occupants not just to soccer practice, but also to a world beyond traffic lights and strip malls—a special world that's accessible today on a City Slicker 4x4.com adventure.
Anyone with a SUV and the will to test their vehicle and driving abilities is welcome. If you have further questions, see our FAQs or ask anyone on our meetup board.